Here are Molly and I right after our triathlon today!! Yahoo! We did great and are so proud of ourselves! For those of you who don't know triathlons require a bit of preparation. Separate from all the physical training, there is a whole slew of stuff you bring with you. There are often thousands of athletes that set up all their things in what is called a "Transition Area" which is where you go between the swim/bike and bike/run. Here is what a typical transition area looks like: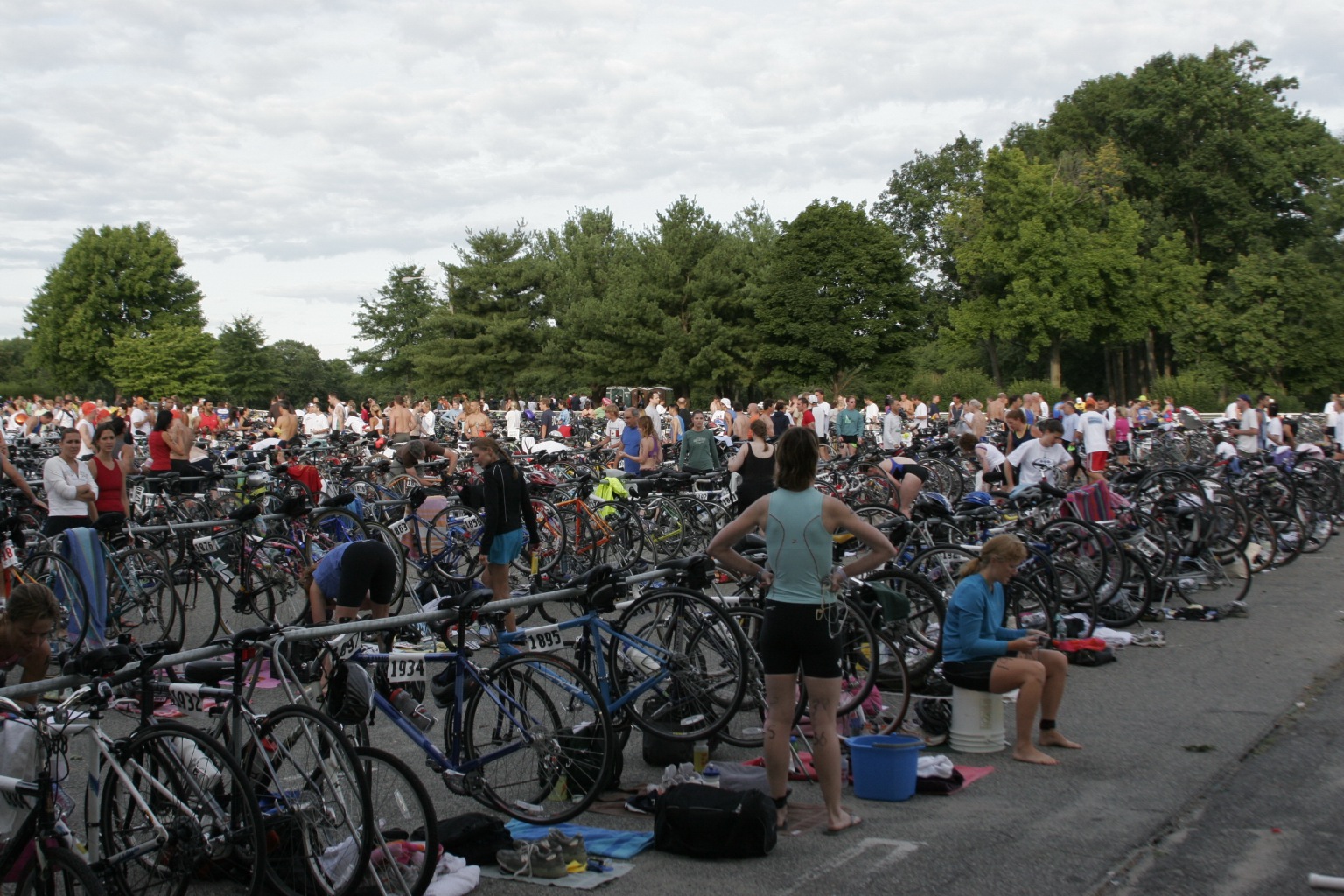 You have a very small space to put your gear. Here is my run down: For the swim I wear a "triathlon top" that I wear for the whole race and separate bikini bottoms. After my swim I run to the transition area dry off, put on a padded bike skort, socks, shoes, bike gloves, helmet, sun glasses, eat an energy gel, get a drink and head out of my bike. After the ride I go back to the transition area, take off my bike skort, put on my running skort, take off my helmet, put on my visor, eat another energy gel, get a drink and start running.
The race today was great, I wasn't nervous at all and did really well. Here are my results:
http://downingevents.com/data/Results08list.php?x_LAST=smith&z_LAST=LIKE%2C%27%25%2C%25%27&x_FIRST=katlen&z_FIRST=LIKE%2C%27%25%2C%25%27
I feel really good overall, my swim was great, my bike was good, my run was terrible, but I did my best considering I am injured and it was 100 degrees out. Seriously, it was SO hot by the run and it was a totally exposed course, brutal!
So yeah for me, I am really proud of myself and look forward to the 2 other triathlons I have this season!!